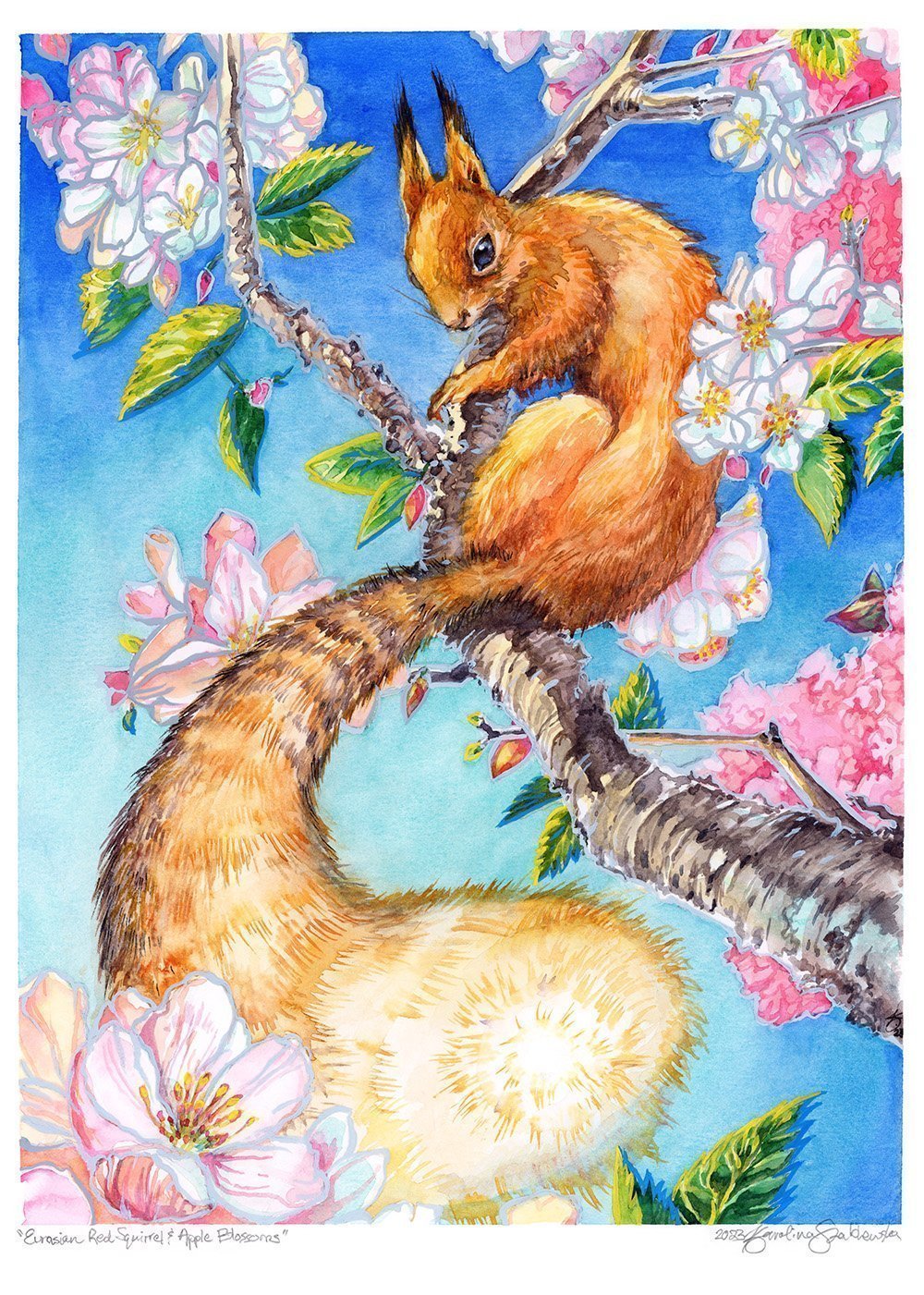 New 2023 collection of watercolor paintings & art prints of grey & red squirrels in time for spring.
3 new watercolor paintings of red cardinals for you to check out, plus pre-orders of greeting cards with these cute little guys!
Learn about what makes a white moose white and other moose facts through the research and art process of Karolina's new moose painting.